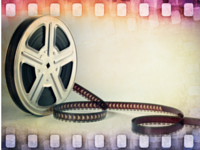 Watch Me!
A collection of great clips from Youtube, some tutorials from me, and some tasteful suggestions for DVDs.
---
Brené Brown - The Power of Vulnerability
Brene Brown studies human connection — our ability to empathize, belong, love. In a poignant, funny talk at TEDxHouston, she shares a deep insight from her research, one that sent her on a personal quest to know herself as well as to understand humanity. A talk to share.
Helen Fisher - The Brain in Love
A fascinating discussion of the brain chemistry associated with the brain in love. Helen Fisher is one of my favourite authors & speakers, I also highly recommend her audio book Why Him, Why Her (check out the list of resources at Listen To Me)
Esther Perel
Esther Perel is super engaging and this is a brilliant piece about the relationship between intimacy & desire.
I also recommend her book Mating in Captivity (check out Read Me)
David Deida - Spirit, Sex, Love
I cannot recommend David Deida highly enough. His work on masculine & feminine energy balance, love, spirituality, is the foundation of relationship harmony.
This is a 12 part series filmed while he was in Byron Bay – you can watch them all here. I particularly recommend Part 2 for men, on presence.
Check out his audio books & books at Read Me & Listen to Me
Orgasmic Meditation
You may have heard of OMing in through some of (my hero) Tim Ferriss's work, more notably the 4 Hour Body.
Whether you have, or have not, this is an inspiring and educational clip  – a gentle and loving connection for you.
John Gray - Mars Brain, Venus Brain
John Gray, the author of the Men are from Mars, Women are from Venus series (among many others) with an engaging and entertaining look at the temperaments, hormones & needs for men and women.
I also highly recommend his books check them out here.